Office of Internal Review and Audit Compliance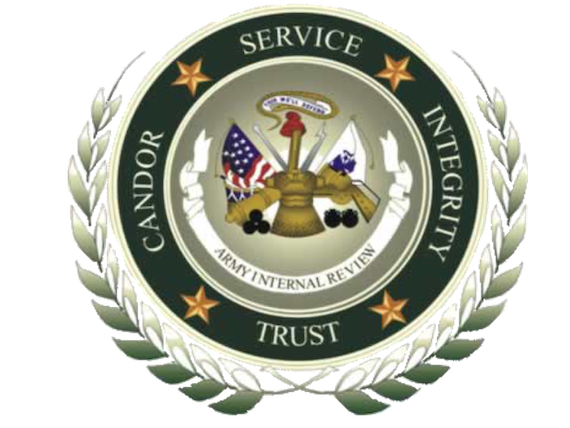 About
Internal Review and Audit Compliance (IRAC) is a special staff office that provides a full range of professional internal review and audit services to the command. IRAC's mission is to support TRADOC leadership and TRADOC organizations in improving accountability and compliance in the execution of their missions and preparation for financial audits. IRAC provides a different perspective on problems, unique and sought after analytical capabilities, and much-needed objectivity when addressing problems.
Responsibilities
Serve as the CG, TRADOC's principal adviser on all audit matters.
Direct, manage, and execute a full range of internal review services including full scope, limited scope, and quick reaction audits.
Review the execution of management's internal controls to ensure efficient and effective operational business practices and financial auditability.
Serve as the CG, TRADOC's principal officer for liaison with external audit organizations, including the Government Accountability Office (GAO), Department of Defense Inspector General (DODIG), and U.S. Army Audit Agency (USAAA).
FULL SCOPE AUDITS – Provide an in-depth evaluation of an activity, function, mission, or project. Audit scope is broad and usually the most informative and time consuming.
EXAMINATIONS AND ADVISORY SERVICES – Provide limited scope examinations and other services such as studies, analyses, information gathering, cost analysis, internal control reviews, and various consulting services.
QUICK REACTION REVIEW – Address specific time-sensitive critical issues and provide the commander or management an answer under short timeframes.
Internal review services are based on objectives that usually include one or more of the following criteria:
Compliance with laws and regulations
Financial operations
Economy and efficiency
Program results
Internal reviews can identify specific problems, the cause of the problems, the impact of problems on operations, and recommendations to correct the problems.
IRAC requests audit suggestions annually at the end of each FY. However, you can request an audit at any time by contacting the Director or Deputy Director.
When providing the request, you should be able to give the following information:
Title/Subject.
Type of Service: (Full Scope, Quick Reaction, Consulting and Advisory, etc.)
Basis for Suggestion: Briefly describe the rationale for the proposed audit and any major issues and resource implications.
Time-Frame: If necessary to do the audit during a certain time-frame, specify dates.
Anticipated Benefits: Describe the projected benefits if the audit is conducted.
Point of Contact: Name, phone number, and e-mail address of knowledgeable individual(s) who can provide additional information.
External Audit Liaison
IRAC serves as command's liaison with external audit organizations. IRAC monitors and tracks external audit activity within the command, facilitates the audit reply process, and conducts follow-up reviews.
TRADOC Memorandum 36-2 prescribes administrative policy and staff procedures for audits performed by external audit agencies.
External Audit Agency Reports
IRAC plays an essential role in helping TRADOC prepare for and participate in annual financial statement audits. IRAC provides commandwide liaison for all financial audit readiness efforts and helps TRADOC to continuously mature and assess the internal control environment through:
Facilitating meetings, visits, and other communications with external auditors.
Supporting training events, such as commandwide internal testing.
Developing model audit packages and job aids to assist in responding to auditor requests.
Distributing external auditor sample requests and assisting with quality assurance reviews and submission of audit sample documentation.
Evaluating external audit reports to identify required corrective actions for TRADOC.
Conducting internal audits to provide assurance on key internal control areas and business processes across TRADOC.Conducting internal audits to provide assurance on key internal control areas and business processes across TRADOC.
Maintaining the TRADOC Audit Readiness SharePoint site as the premier source for audit readiness information. Visit the site at https://hq.tradoc.army.mil/sites/auditreadiness (CAC Required).