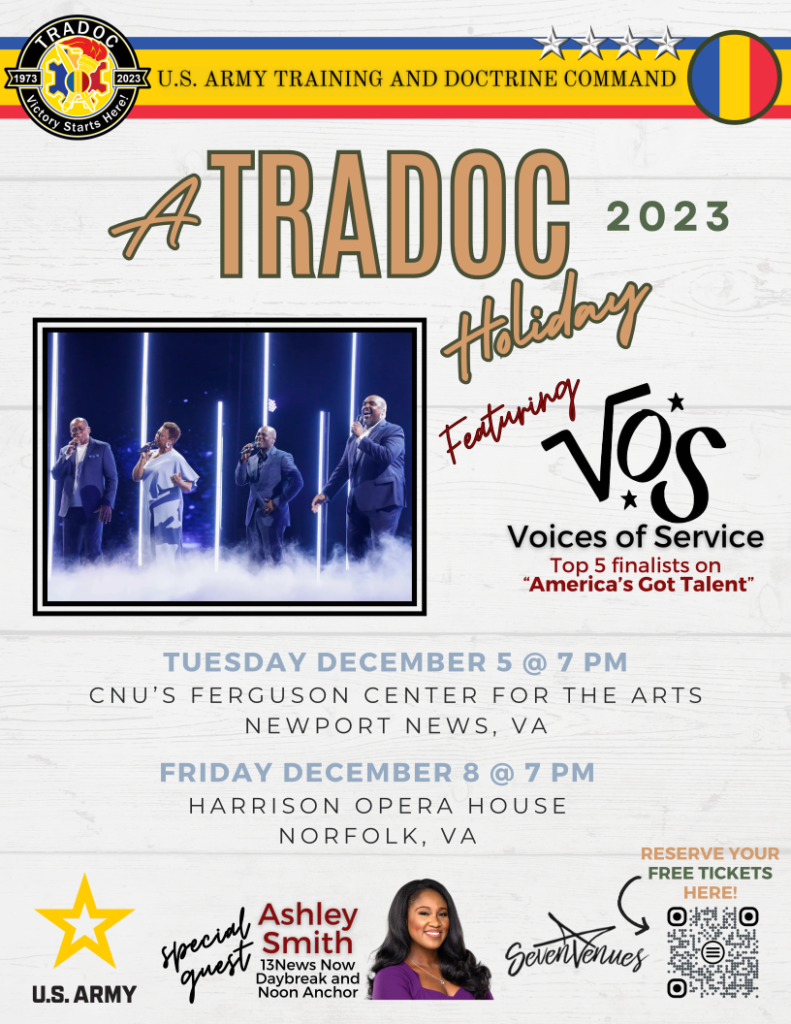 The U.S. Army Training and Doctrine Command Band supports the Commanding General's strategic outreach initiatives by connecting southeastern Virginia communities with their Army, fostering national pride and esprit de corps among service members, and reinforcing positive relationships with U.S. allies and partner nations.
Provide music for military and civic ceremonies, USAREC initiatives, troop and family morale events, religious support activities, and patriotic community events.
Provide music for events that help build political and social bonds between U.S. forces and peoples of other nations.
Foster positive relationships between U.S. forces and local communities through public concerts and educational outreach activities.
Provide temporary non-musical support to Joint base Langley-Eustis as directed by the Commanding General, TRADOC.
Major Dae Kim,
Commander, 757-501-6968
Alexis M Sprakties
Sergeant Major, 757-501-6967