U.S. Army Training and Doctrine Command

2021 Department of Defense Warrior Games
Hosted by the U.S. Army, the 2021 Warrior Games will take place at ESPN Wide World of Sports Complex at Walt Disney World Resort from September 12-22, celebrating the resiliency and dedication of wounded, ill, and injured active duty and veteran U.S. military service members.
Learn More
The 
#
PerformanceTriad
represents sleep, activity, and nutrition. Comment below to tell us how you P3 your day - Watch on Facebook.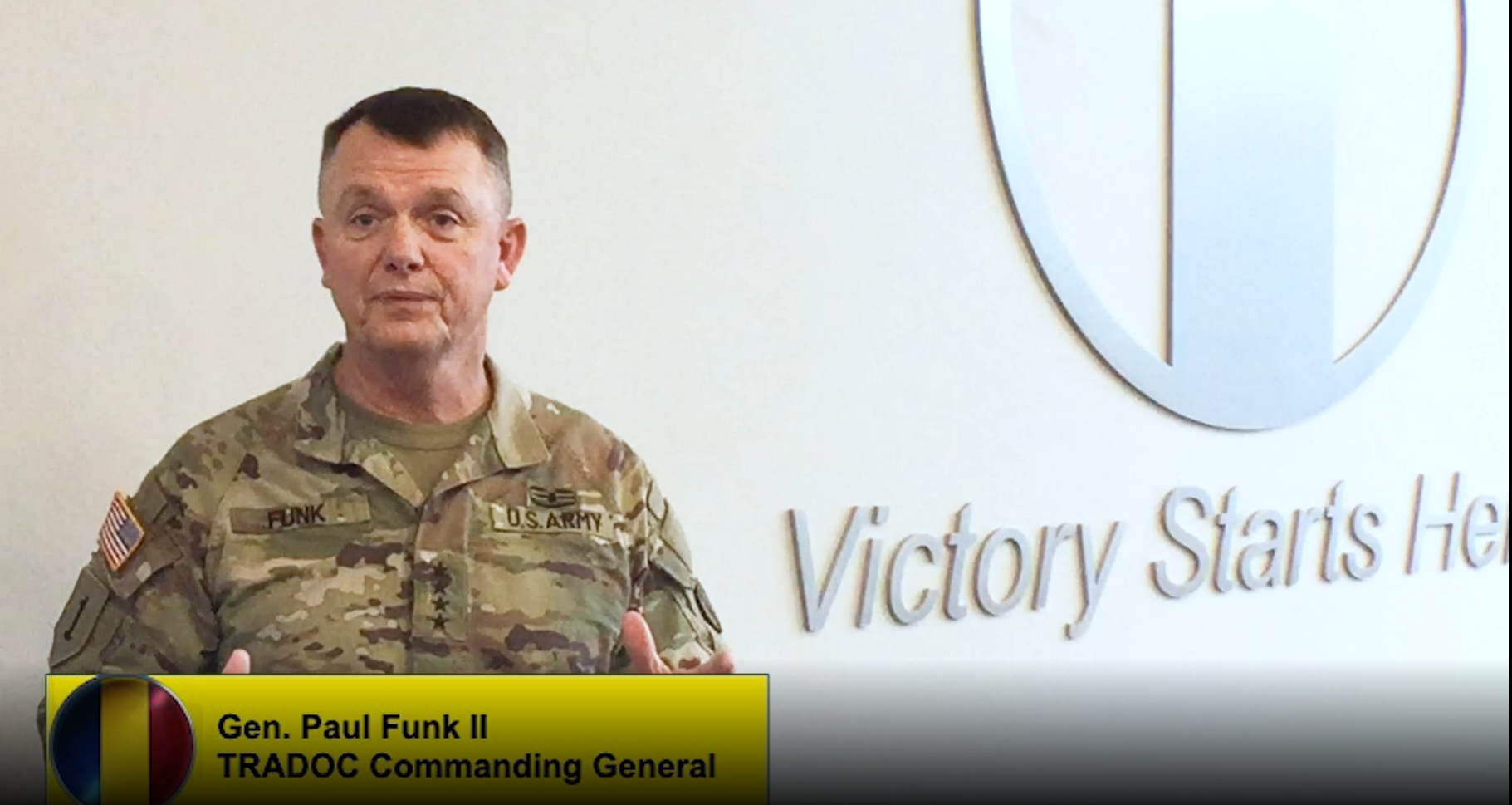 Click on to listen to General Paul E. Funk II talk about the opportunities the United States Army has to offer, for more information go to GoArmy for more information.

TRADOC recruits, trains, educates, develops and builds the Army; establishes standards, drives improvement, and leads change to ensure the Army can deter, fight, and win on any battlefield now and into the future.
TRADOC executes its mission through five subordinate commands and centers:

TRADOC also oversees 32 Army schools organized under ten Centers of Excellence, each focused on a separate area of expertise within the Army. These centers train over 500,000 Soldiers and service members each year.
TRADOC was born of innovation and agility, and quickly adapts to shifting world, national, and institutional situations, in both peace and war. TRADOC's adaptive character and culture ensures our Army remains the nation's "force of decisive action".
Key Messages from General Funk
Tap to play