KM Training and Professional Development Portal
Lean Six Sigma Green Belt
TRADOC Lean Six Sigma Green Belt Training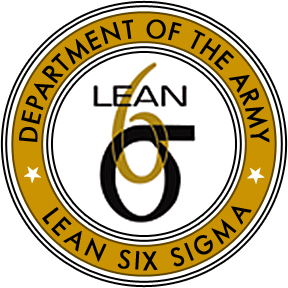 TRADOC CPI is planning to conduct four synchronous Green Belt courses in FY23. Additional courses can be offered if there is demand. TRADOC CPI also supports remote, self-paced training on an individual basis. TRADOC CPI is facilitating the integration of the Army's Lean Leader Course at the NCOLCoE through "Train the Trainer" activity and assisting with instructors meeting Office of Business Transformation requirements.
Policy change:
To improve the Project Selection Process, Belts will not be admitted to GB Training without first submitting an approved Project Charter.
Anticipated Green Belt Course dates for FY23:
GB Course 1: Week 1 October 3-6, Week 2 October 17-20
GB Course 2: Week 1 January 30 – February 2, Week 2 February 13-16
GB Course 3: Week 1 April 10-13, Week 2 April 24-27
GB Course 4: Week 1 June 12-15, Week 2 June 26-29
Dates can shift based on mission requirements. Additional GB Courses can be conducted if demand exists.
Prerequisite:
None at this time.
Contact Information:
Contact Rod Norris for more information at roderick.t.norris.civ@army.mil