Organizational Onboarding Page
Maneuver Center of Excellence
A 21st Century Approach to Talent Management…
A Letter from the Commanding General
The Maneuver Center of Excellence (MCoE) is focused on supporting the Army and Training and Doctrine Command's (TRADOC) missions and initiatives. Our primary mission beneath that construct is to deliver trained and combat-ready Soldiers and Leaders and develop and integrate the doctrine and capabilities of the Maneuver Force, all while providing a first-class quality of life for those assigned to or employed by Fort Moore, and their Families. Key in that mission is our effort to ensure our tactical ground forces can execute combined arms operations in a multi-domain environment in accordance with our new doctrine FM 3-0 (Multi-Domain Operations.) Soldiers and Leaders will depart Fort Moore highly proficient in the basics, epitomizing the warrior ethos, and prepared to join the operational force and fight and win in the crucible of ground combat.
In support, we are also optimizing our training and leader development on understanding and preparing for Large Scale Combat Operations (LSCO) while focusing our modernization efforts on achieving the goals of Army 2030 and beyond. These initiatives and others will posture the Army for future readiness. Over the past few years, we significantly restructured and redesigned the MCoE to execute our mission more effectively. Today, as the global situation is changing rapidly, the MCoE is postured to react with agility, unifying efforts to keep the Army's maneuver force fully prepared to fight and win on future battlefields.
Major General Curtis A. Buzzard
Commanding General
U.S. Army Maneuver Center of Excellence
Congratulations on your new position at Fort Moore!
We are home to the U.S. Army Maneuver Center of Excellence, which includes the U.S. Army Infantry and Armor Schools. As such, we boast some of the military's most prestigious and rigorous leadership and functional schools and courses, while supporting a population of approximately 70,000 Soldiers and civilians, annually.  Every Infantry, Armor, and Cavalry Soldier is trained in initial entry training here, and they all come back to Fort Moore throughout their career for training and education to make them better Soldiers and Leaders.
The MCoE and Fort Moore provide trained and combat-ready Soldiers and Leaders; develop the doctrine and capabilities of the Maneuver Force; and provide a first-class quality of life for our Soldiers, Civilians, and Army Families.  Our Department of the Army Civilian work force is spread across our 6 training brigades and the Maneuver Center Staff and they are involved in every aspect of training, resourcing,  and developing doctrine for the Maneuver Force.
On behalf of the Maneuver Center of Excellence, congratulations on your assignment to Fort Moore, GA and thank you for choosing to be part of our team.
Welcome Home.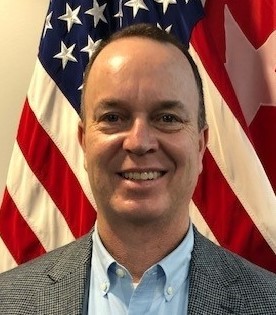 Michael Dempsey
Deputy Chief of Staff
Maneuver Center of Excellence
Days 1-6 Onboarding Schedule
Onboarding Agenda
Welcome Home
For more information on Fort Moore, GA visit:
Fort Moore is nestled in the heart of the South, with proximity to many of the country's most well-known destinations like Atlanta, Savannah, Panama City Beach and the Blue Ridge Mountains. We are located in an area commonly known as the "Tri-Community", comprised of Columbus and Fort Moore, Georgia, and Phenix City, Alabama.
On Saturdays, Columbus holds a special event called Market Days. The event takes place on one of the main hot spots, Broadway – in an area fondly referred to as Uptown Columbus.
Columbus is home to the historic Springer Opera House hosting performances year-round featuring some of the nation's newest plays and musicals as well as timeless Broadway-style productions.
Columbus is home to one of the top 3 high schools in the state of Georgia. There are approximately 50 elementary and middle schools in the surrounding area, 10 high schools, and Columbus State University.
College Football Fan? Columbus is located 45 minutes form Tiger Town at Auburn University, 2 hours away from Bull Dog Nation at the University of Georgia, and 3 hours from Roll Tide Country, University of Alabama.
For more information on the "Tri-Community" visit:
Columbus is a nice place to raise a family with parks throughout the city, a state-of-the-art public library and Columbus hosted events such as free movie nights, food truck festivals and other uptown events.
Additional Training and Resources
More training to tackle after you've completed the mandatory training on the TRADOC Onboarding Portal.